Does
this Sword
have BMX bars with the bottom cut off?
Also from FBM Fixed,
a local Sword
, built by none other than Chunks. Even the bar ends are red. Even though I wanna barf, it doesn't actually look too bad.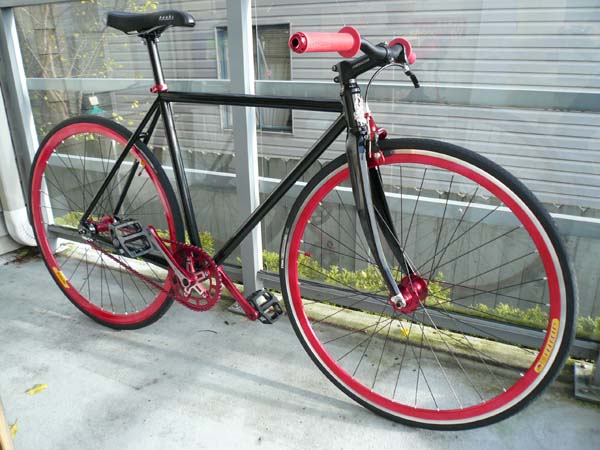 I have to leave this short post with a question: is there some "rule" in fixed freestyle that says you have to use toe clips? I'm seeing a lot of BMX-styled 700c bikes with flat pedals these days.